Iphone and Android Phone Recovery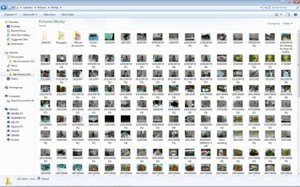 Lost your photos or videos in your mobile phones, Iphones, Samsung or Android phones?
We have the latest technologies to recover your personal data from your damaged mobile devices like handphones, iphones, android phones, ipads, etc.
We can recover from the major mobile phones like Iphone4, Iphone5, Iphone6, Iphone7 and damaged Android phones like Samsung Galaxy, Samsung Note, LG, Sony Xperia, Xiaomi, Oppo and many others not listed here.
Call or SMS Louis, our certified Data Recovery Engineer @ +65 96912628 for free consultation and estimated quotation without any obligation to use any of our services.
Types of Data Recovery Symptoms and Faults
We can recover your data from the most drastic physical damage like dropping into the water, cracked glasses, internal malfunction.
Basic user related problems like accidentally deleted photos, missing folders are the basic part and parcel of our iphones, android and mobile devices recovery.
Fast Mobile Phones Recovery
We provide fast data recovery for your phones. Normally, it will take about 1-3 days for software related problems Phones with physical damaged will take slightly longer as it needs the services of our electronics engineer and may take up to 5 days. There is no charge nor obligation to use our service. There is absolutely no cancellation fees or any hidden charges.
Professional Care and Confidentiality
Your Iphones and Android phones or mobile devices are professionally handled by our Data Recovery Engineer and the security and confidentiality of your Iphones and Android phones are monitored closely at all times. You can be assured that your data remains confidential and are kept private at all times.
FaceBook Reviews
Check out our reputation from our

facebook reviews from our satisfied customers.
Call Us Now
Call us now @ +65 96912628 directly to Louis, our friendly Data Recovery Engineer and receive professional advice, without any obligation to using our services or