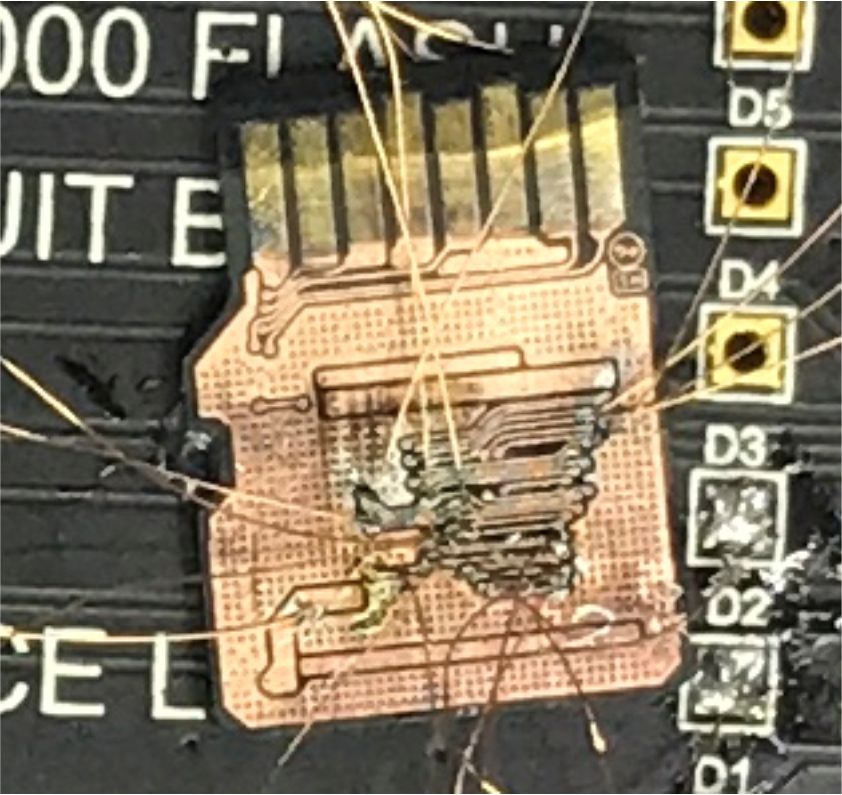 Recovery for undetected, broken Thumb drives, Flash Drives, SD cards or CF cards.
When your media becomes totally unresponsive, or CF cards becomes undetactable by your computer. Or your thumbdrives or flash drives is bent or broken into pieces.
All is not lost. We can still recover your data using our latest technology in flash drives technologies.
This is the ultimate method of recovering your data from the memory chips. The flash chips containing your data are dismantled. The protective layer are polished off, leaving only the bare circuits as seen in the picture.
Using sophisticated tools, like PC3000 Flash Data recovery tools, the important connecting points are identified and soldered individually to corresponding points and the individual sectors are dump out. The data is then deciphered using the tool and successfully recovered.
This is a tedious process and takes as long as 1-2 weeks.
If you have important data stored in defective thumb drives, flash drives, sd cards or CF cards, contact us if you need our services.
Call Us Now
Call us now @ +65 96912628 directly to Louis, our friendly Data Recovery Engineer and receive professional advice, without any obligation to using our services or